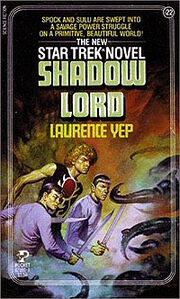 Prince Vikram of the planet Angira has been studying on Earth, and plans to return to his rather primitive world with revolutionary ideas. Spock and Sulu accompany him home, but are quickly embroiled in a savage conflict between Vikram's supporters and the technology-fearing usurpers who have seized his throne. To survive, and win Angira back for Vikram, Spock and Sulu must meet their enemies on their own terms, with swords.
Ad blocker interference detected!
Wikia is a free-to-use site that makes money from advertising. We have a modified experience for viewers using ad blockers

Wikia is not accessible if you've made further modifications. Remove the custom ad blocker rule(s) and the page will load as expected.